CELTIC CLASH
Royal Porthcawl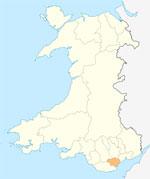 Alighting from the ferry in Fishguard, we are welcomed with some sunshine. We're back to miles and spelling that only the Welsh can decipher. No longer in the Emerald Isle-land of 40 shades of green—we are now in with only 39 shades of green and one other distinct difference—the roads are much smoother.
We must ARAFWCH NAWR as we have a WYNEB DROS DRO due to TREFN FFYRDO O'CH BLEAN  because the FFORDOO AR GAU.
Which is to say that we must reduce speed now as we have a temporary road surface due to a new road layout because the road is closed ahead. Or something like that.
As we are stuck behind a truck, listening to a CD, all of a sudden in a BOOMING voice, BBC Radio overrides our music with a traffic report at a deafening decibel level….lanes blocked, still queuing on the road to Swansea although the accident is long gone—the voice tells us. OK!! After inching along, we finally start moving.
We haven't been in Wales for more than a half hour before I realize we are seeing 10 times the number of BMWs that we might see in a single day in Ireland. Zoooom.There goes the first Porche Carrera since leaving Scottsdale—opening the throttle between the speed cameras. As our movie unfolds, the contrast piles up—here's a guy in a red T-shirt beside the road having a pee while a sleek black Bentley slithers by. Clash of low class and high class.
No way we'll make our tee time at Royal Porthcawl. Not a problem they say- we'll get you out when you arrive. The weather has taken a dramatic turn and we are now about to tee off in gale force wind. I can barely stand much less get my ball on the tee. Daunting. When rain comes in by the 12th hole, I give up trying to play "extreme" golf and make my way back to the clubhouse where I can behold the rugged sea and absorb the history of Porthcawl from the confines of the cozy bar.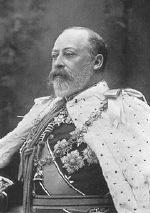 Founded in 1891 on a nearby piece of land, the original 9 holes were laid out by Charles Gibson, the professional at Westward Ho! The present layout was extensively modified by the esteemed H.S. Colt in 1913, with major alterations done by Tom Simpson in 1933. This course has crept (back) into the Top 100 in the world, occupying place #100.(2009, Golf Magazine) I was impressed to read the actual letter dated 30 March 1909 from Herbert John Gladstone to Sidney Robinson, M.P. (1854-1930)—at the time the Vice President of the Club, which says: I am glad to inform you after inquiry and consideration, I have felt able to recommend the King to permit the club to use the title "Royal", and that His Majesty has been pleased to approve the recommendation.
While Kevin has continued on to battle the elements, I sooth myself with a glass of Sauvignon Blanc, and have time to consider the clash of being inside the oh-so-refined royally ordained golf haven, as opposed to the raw, heaving, golf-ball-gobbling landscape outside—wishing I had more "ballast" so I could finish one of the great golf experiences of Wales. Perhaps the golf gods will let me have another go on a calmer day.