PASSIONATE ABOUT GOLF & TRAVEL
About Taba Dale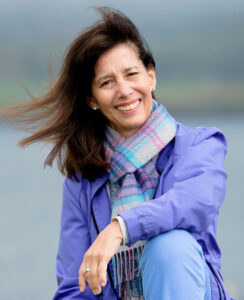 Taba Dale founded Scottsdale Collection in the late 1980's as a division of the parent company, TABA Incorporated.
Since 2005 Taba has served as a golf tour operator. When she launched her travel venture, she promoted her premier golf trips to Scotland and Ireland to women, as nobody else was focusing on lady golfers at that time.
Taba then partnered with Kevin McGrath, who was born in Dublin, and had extensive knowledge of both Ireland and Scotland. As our clientele has grown exponentially, we have enjoyed designing custom golf trips for men, women, and couples to Ireland, Great Britain, Continental Europe, Australia, and New Zealand, and wherever else they want to go!
In October 2020 Taba was appointed to the Board of Directors of the Golf Heritage Society. She is the Director of Region 9, which includes Arizona, California, and Hawaii.
Read more below . . .
Taba's Golf Bio
Golf club membership:
Troon Country Club in Scottsdale, Arizona
Machrihanish Golf Club, Scotland
She is also a member of:
Golf Writers Association of America
 Board Director, Golf Heritage Society, Region 9, AZ, CA & Hawaii
 International Network of Golf
 British Golf Collectors Society
 Women in the Golf Industry
 Shivas Irons Society
 Scottsdale Society of Women Writers
Additional Golf Event Experience:
1997 U.S. Open at Congressional Country Club:
We launched ScottsdaleCollection.com in tandem with our invitation to be a vendor at the 1997 U.S. Open at Congressional Country Club. Relishing the opportunity to utilize skills developed over 25 years in the art industry, we created event-specific and site-specific artwork like the Official U.S. Open 1997 Poster, commissioned original watercolors, sold limited edition prints, photography, books and DVDs.
U.S. Senior Open Riviera, Pacific Palisades, California:
Vendor of site-specific and event-specific artwork plus other books and gift items commemorating the 50th anniversary of Ben Hogan's U.S. Open win at Riviera in 1948.
AT&T Pebble Beach National Pro-Am, Monterey Peninsula, California:
As agent for the artist Jesse Hyde, whose painting of the 7th hole of Pebble Beach Golf Links was chosen for the 1999 program cover and commemorative poster, vendor for the limited edition prints of the image which was licensed by Pebble Beach Company.
The Treatment and Learning Centers
TLC/Courtesy Jeep Eagle Golf Tournament
Tournament Committee
Rockville, Maryland (1997-1999)
White Lily Foundation
2004 Event Organizer
The European Club, Ireland
White Lily Golf Day
2007 Event Organizer
Troon Country Club
Scottsdale, Arizona
Golf & Art
The Worlds of Golf and Art Merge
Combining her experience as both an art dealer and gallery owner, Taba established herself as an important resource for golf art and also agented for many talented artists, such as Michael G. Miller, former Head Professional of Riviera Country Club. Taba curated two one-man shows for Miller at the World Golf Hall of Fame in St. Augustine, FL, and The United States Golf Association in Far Hills, NJ.
Taba also managed the entire commissioning process that produced the portrait of Samuel Ryder for The Concession Golf Club in Bradenton, Florida and participated in the creative direction with artist Bart Forbes. This contemporary painting of Mr. Ryder, holding the iconic trophy that bears his name, has now been installed in the elegant clubhouse while limited edition prints of the image are already hanging at other Ryder Cup venues like Medinah Country Club in Chicago and The K Club in Ireland.
In the early 2000's Taba began representing world-renowned golf photographer, Brian Morgan. Brian, born near Glasgow in Scotland, paved the way for many contemporary golf photographers, who have followed in his footsteps. It was a great adventure to be with him in many different parts of the world, watching him practice his craft. We also exhibited his work at the PGA Show in Orlando. It was an exciting (and exhausting) endeavor, but very rewarding, as we were printing monumental images on canvas by then.
Earlier in her career, Taba created the Scottsdale Collection Sports Art Gallery with many golf prints by well-known artists like LeRoy Neiman, which helped raise much-needed funds for The American Cancer Society Ball in 2001 (the theme was "A Sporting Affair").
In 1997 Taba established ScottsdaleCollection with its own domain name.
Taba is also a Co-Founder of Legacy of the Links, which derives its name from a TV documentary that Taba created over a five year period. The 12 film treatments have been copyrighted by the Library of Congress.
Taba also continues to be a fine art dealer. For more information visit: www.TabaInc.com
Writing About Golf Travel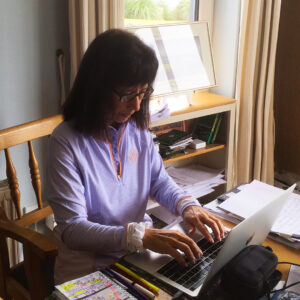 Taba Dale has written over 400 short stories/essays since she began writing in 2010 during her first full summer in Ireland. Of those 400 + stories, about 200 are golf-related. Some can be found in her four books and others have been published in golf related magazines and online publishing platforms.
Taba is the author of the following books:
TERROIR OF GOLF, A Golf Book for Wine Lovers (coming soon)
Golfers, Scotland is Calling (recently released)
A Stroll on the Old Lady
Summer in Ireland
For more information visit ClareHousePublishing.com
About Kevin McGrath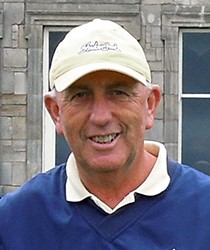 Kevin McGrath's success in business has enabled him to play golf at a high level throughout the world.
Using his extensive contacts and relationship-building skills, Kevin set up a golf travel business and over the past 20 years, has amassed a substantial clientele for whom he arranges custom golf tours around the globe, but mainly into Ireland, Scotland, and England.
It was through this business that he agreed to partner with Taba Dale sixteen years ago just before she moved to Scottsdale AZ.
Read more below . . .
Kevin the Golf Player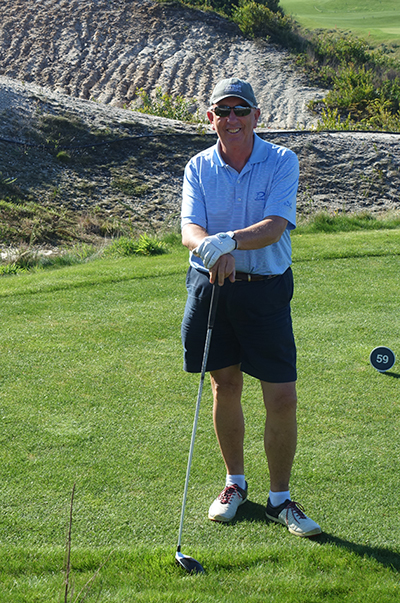 Kevin has maintained a single-digit handicap since pre-college days. His prowess on the course has provided enormous opportunities to partner with and play alongside leading professionals, including Major winners, Padraig Harrington, Bob Charles ( the first left-hander to win a Major!) and Bobby Nichols, many highly-ranked amateurs, including Joe Carr (three time British Amateur Champion and 10-time Walker Cup player) and titans of industry.
In 2018, he fulfilled a life-time dream of participating in a PGA Tour event when he got the opportunity to play in the CareerBuilder Challenge (now the American Express) in La Quinta, California. His three PGA Tour partners, Seamus Power, Ben Martin and Sang Moon Bae, shot a combined 6 under over the three rounds, while he added a further 17 under playing off a 4 handicap to finish a credible 23 under par and finish in the Top 30 of the 156 amateurs in the field.
Businessman & Connector
In his first foray into the golf industry, he spent three years in 1997–2000 researching and building the nucleus of a unique internet-based home exchange company specifically for golfers called The International Golfers Exchange Register.
By the end of 1999, he had developed a dedicated custom-built interactive internet software system for the business, had liaised with over 400 private and semi-private golf clubs worldwide in countries as diverse as Australia, France, Ireland, Portugal, South Africa, Spain, the U.K. and USA, signing up over 200 of them to the affiliated club network.
Having interfaced with golf club owners, managers and members all over the world, he developed an extraordinary network and consequently obtained a valuable perspective into the psyche of people who play golf and travel widely.
Kevin's involvement in the golf industry over the past 20 years has allowed him to connect and network with many of the top industry personnel, and this, coupled with other relationships developed over four decades, gives him access to key golf industry leaders. It was through his involvement as a Top 100 Panelist with GOLF Magazine that brought about his consultancy agreement with GOLFZON.
Giving Back
Finally, like a lot of people in the golf industry, Kevin likes to "give back" to the game that he loves so passionately and for the past 10 years, he has worked with the Bobby Nichols Foundation based at Fiddlesticks CC in Fort Myers, Florida. During that period, he has raised in excess of $500,000 for abused and disadvantaged children in SW Florida by donating several trips each year that he arranges by seeking donations of tee times and accommodations with the various clubs and hotels that he works with in the golf travel business.