Testimonials & Thank You Notes
Thank you so much Kevin. Having an amazing trip. Highlight for me was a birdie at the lighthouse par 3 at Turnberry. Steve B had a hole in one at Portstewart and an Eagle at Prestwick. Lots of great memories!! Tell Taba whole group orders Sticky Toffee pudding every night at dinner!
~ BH
Kevin,
We had an absolutely spectacular time. The Marcliffe hotel was truly amazing – the food was the best we had in Scotland. The service was outstanding. I want to come back again just to stay at that hotel:)
Thanks so much for everything! All the items you organized were great and went off without a hitch! The boys and we all had such an amazing time. Thank you again for everything you did to facilitate a memorable trip for our family.
We'd be delighted to work with you again on a future trip.
~ Steve and Amy
Kevin & Taba,
Thank you so much for organizing our amazing stay at St Andrews. We could not believe the views, great access, and lovely accommodations. We loved how close we were to The Dunvegan! What an amazing trip and wonderful vacation that we will be talking about for years. At least with our next trip to Scotland we "get it" now. What a great experience we had. Thank you for everything. Much appreciated!
~ Neal and Lindsey Steber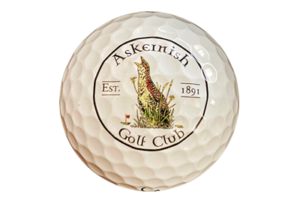 Thanks for all you did over the last 2 years to make this week a reality for thr 4 of us. You and Taba have bent over backwards to make this trip possible for us. We enjoyed every course that you had booked for us, especially Portmarnock. The dinner was excellent but the company was even better. You and Taba made what could have been an awful experience into a once in a lifetime golf experience. Thanks for everything. I will be giving your information to anyone looking to play across the pond.
~ Ira Peters
Hi Kevin and Taba,
Today is the last day of our trip and we wanted to thank you for your wonderful itinerary. We had a great time and played our final round of golf at Western Gailes today in the SUN!! We enjoyed it so much, we would like to do it again soon. Thanks again!
~ Kim
Kevin,
We arrived home last night after a perfectly planned trip by you and your team. Every arrangement was executed to perfection and we did not have to worry about a thing.The Old Course was a treat, even with 40 mph gusts. My son drew the oldest tenured caddie, the first day on the New Course; and he made a point of getting himself assigned to Ben for the Old Course. His name was Willie and he was a hoot. Rest assured I will be recommending you to anyone who mentions golf in Scotland and Ireland. Your attention to detail and follow up is a lost art in business today. It is refreshing to experience it. All the best and thanks again.
~ Pat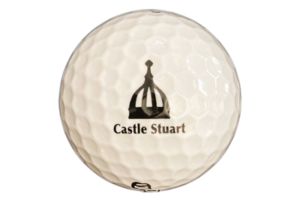 Hi guys,
Many thanks on booking a great trip for the girls we had an absolute blast. Getting an ace at Kingsbarns was highlight of the trip.. What a great place to stay in the flat / apartment you arranged for us .. What a view. I had what I would call three Great caddies and the caddy I had at Kingsbarns – we have been emailing back and forth because he goes to Scottsdale a few times a year .. Great people wonderful clubs , I have to laugh because Perry told me the food was terrible and every meal we ate out was great. We are wanting to do either Scotland again or Northern Ireland in 4 yrs so we will keep you posted. Many thanks again.
~ Kim
, Seattle, WA
Hi Kevin & Taba,
I've been watching the Alfred Dunhill Links Championship at St. Andrews and remembering what a great time and experience I had. I can't thank you enough for letting me share the apartment with the both of you, Roger and Jane. It was the highlight of my golfing life and I hope that I live long enough and healthy enough to do it again. I've enjoyed all the trips that you have put together. I know that it has been a lot of work and you do a terrific job of which I am most appreciative. I know that you will be leaving for Arizona soon, so have a happy and safe trip back to the states.
~ Gerry
Hi Everyone (on the Gary Wiren Tour to Scotland),
It was great getting to share an experience like this one to Scotland with such an incredible group of folks. It really was definitely a trip of a life time for me and "the guys from CBM." Thanks Gary for being so persistent in persuading me to break away to do this trip. You and Ione, with a "little" help from Kevin and Taba really made this adventure a "once-in-a-lifetime dream trip" and one that will be fondly remembered by all of us for the rest of our lives. Now that is special!! Special thanks go to Kevin & Taba for making this trip so magical, memorable and fun. But most important, thank you Kevin & Bill for "The Match at Castle Stuart" and for being such good sports. Your respective donations to the Mike and Bruce retirement fund will be much appreciated in the years ahead. We are hoping for a rematch soon.
~ Mike Stephens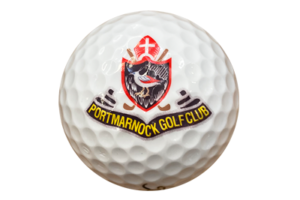 Wow, memories of a lifetime. Thank you Doug and Jim for coordinating this incredible trip; and, Kevin and Willie from across the pond, for allowing me the chance to play golf at the most spectacular golf courses in SW Ireland. I now have to return the Gortex rain gear, plastic golf bag cover, vented umbrella and floating golf balls; I had no idea that Irish weather was so similar to Jamaica. I thoroughly enjoyed this golf experience with such a great bunch of guys. Looking forward to many more trips and adventures.
~ Ben, 
Canada
Kevin,
We had an absolute blast in Ireland…everything was perfect…the weather, the courses, Willie Scales was great fun and could not have been more accommodating (one of the best in the business for sure). Great job and thank you for making this trip such a success.
~ Quentin Lutz, 
Co-Founder, The Outpost Club
The trip to Scotland was truly amazing, I have to pinch myself each time I look at the many photos I took 😊. I would love to plan an Ireland trip with you as the next golf adventure!! Enjoy your travels and be safe!
~ ML and Lisa
Kevin and Taba,
Thank you both for making our trip so very special…it was beyond any of our expectations, and truly was our best trip ever! The last night at Dromoland Castle was unbelievable. We enjoyed walking the grounds, lounging in our wonderful room #310, and exploring the castle. It was a perfect ending. So very fun to meet you both…you went above and beyond to make us feel special.
~ Barbara and John Pat Bourassa, 
Seattle, WA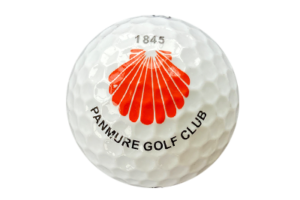 Good afternoon Kevin, I cannot thank you enough for a fabulous trip to Scotland ! From accommodations at 28 E Scores to all the golf courses the trip was great ! Your recommendations for food and sites to see were also wonderful ! Cheers to you and Taba!
~ Anthony DiSabato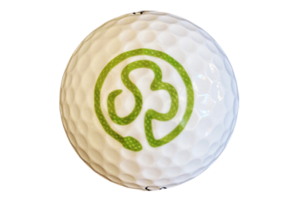 Kevin,
I had an outstanding time in Ireland and the golf there did not disappoint whatsoever. I was also very appreciative that you were able to spend some time with us at Portmarnock, Liscannor and the Radisson Blu. There is a lot to be said about someone who takes time out of their schedule to spend some time with the people he coordinated. I greatly appreciate the flexibility you showed us with the multiple changes in itinerary throughout the course of the scheduling.
~ Adam Daveline
Taba and Kevin,
Thank you so much for helping us with our epic adventure. Your attention to detail was perfect. This tour had so many moving parts and it went together quite seamlessly. We had great weather in Scotland and the golf and sights were lovely. St Andrews is such a charming town and playing the Old Course was a highlight. We didn't get rained on once in our stay. We will think back on this trip and smile for years to come.
~ John and Toni Clough
Taba and Kevin,
Thank you to both of you for an awesome golf trip. We had a great time! The courses were fun and your attention to our logistics were spot-on. There wasn't one complaint from the guys over anything. (Rain only on one day). The apt in St. Andrews couldn't have been more convenient to the entire town. A very successful trip and 8 happy bucket-listers!
~ Ron Ross
Taba and Kevin,
Thanks for helping me put together and go on the golf trip of a lifetime this past August. I still find myself daydreaming about St. Andrews, Castle Stuart, Turnberry, pubs, beautiful countryside, small towns, Dornoch Castle, and many other delightful places. I am hoping to put together an Ireland golf trip sometime in the next 3 years and will be in touch.
~ Jeff Groshell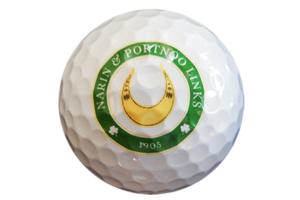 Kevin,
Thank you for making our trip so seamless. We are tremendously appreciative for all your thoughtfulness and help with our trip. We would love to connect with you again, please keep us posted with any upcoming opportunities. We can be on a plane in 2 seconds!! The golf was truly breathtaking and we enjoyed all the courses very much.
~ Jackie & Dave
What a trip! Thank you so much for organizing it, sticking with us through Covid, and giving us so much personal attention. Other than a few very ill-placed blisters, (and poor golf by me– at least the first few rounds) the trip was fantastic. Allison and I had a trip of a lifetime, we made many lifelong friends and memories and we could not be more pleased. Thank you very much – we hope to use and see you again, at a minimum for a sticky toffee pudding desert!!
~ Rick Flake
Kevin,
Thought I would drop you this note of thanks for making our trip to Ireland and Scotland greatly exceed our expectations!!!!! In other words it was simply fantastic!!! Staying in the flat at 12 Golf Place for seven days worked very well. We got to know and golf with some of the locals. My caddie at St Andrews Old Course (Andy) was great, too! He had just caddied for Bill Murray in the Dunhill. He even gave me his tammy!  Tommy, Rick's caddy at Lahinch knew who you are and as did the owner of the Dunvegans in at St Andrews. You get around. Again, thank you very much for make our bucket list trip a great one!!!
~ Dave – 
Roseburg, OR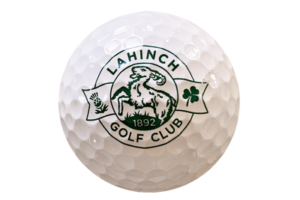 Kevin,
I am a man of few words! I just wanted to thank you for a great trip that I experienced and would like to thank you for it! I was asked by a group of other golfers if we would use u again and would I recommend you to others. Brett and I said Absolutely! My trip and experience exceeded my expectations. Both travel, places to stay, golf courses, and of course traveling with Patty is a great experience.
~ Reese
Julie and I want to thank you and Taba for a great golf trip. I enjoyed the golf courses very much and overall had a great time. Julie enjoyed herself as well getting to see Scotland and she had a great time with Jane and Taba. We will have dinner tonight in Edinburgh with Roger and Jane, they are great people. Once again thanks, have a great summer. Perhaps we will see you in Florida sometime.
~ HFB and JKB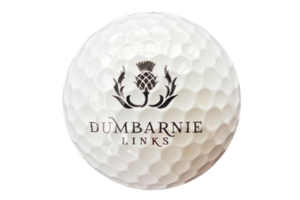 Good Morning Kevin and Taba,
Thank you so much for the incredible experience in beautiful Ireland. It was wonderful meeting you and Taba. You both were unbelievably hospitable providing us with truly "a trip of a lifetime". Also, your introduction of Bob and Katie was icing on the cake. We feel like we have made lifelong friends with the four of you… And, the golf at Portmarnock and the following dinner at the Joe Carr room was over the top. Thank you!
We did make it home safely after a pleasant traveling journey. (and Rick and Jeanene made it home with their beautiful trophies!) It is remarkable how easy it is to fly to Ireland for an extraordinary golf and life adventure.
Keep us informed of all of the golfing activities. We are interested in everything.
~ Greg and Margo
I'm still beaming from the week in Scotland! I'm so glad you and Abby connected last year, and were able to plan a trip for 17 ladies. I had a great time! I appreciated that I didn't need to open Google maps, or need to think about the week's plans. Knowing that all tee times were locked in, and transportation was taken care of for the whole group was such a gift. I liked arriving at the golf course with an hour or so to burn beforehand. It allowed the girls to shop/eat/do their own thing. I appreciate that I never felt rushed before teeing off. My favorite course was Kingsbarns, and I hope I'm lucky to play it again.
~ Chelsea K.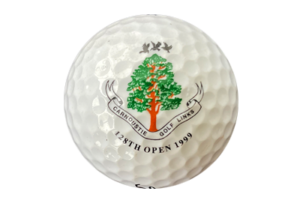 Dear Kevin,
Our trip was great. The apartment that you provided for us on Golf Place was perfect. Everything went just right. We really enjoyed the whole experience. Thanks for your hard work in setting it up.
~ Sandy James, 
Alabama
Thank you, Kevin and Taba, for being enthusiastic and knowledgeable hosts! 17 women is a task for anyone to take on, so I really do think you planned an excellent itinerary for us and handled many different personalities and interests very well. I liked staying at the same hotel, loved every course, and Robbie is an absolute gem. The welcome cocktail hour was fantastic! I had such an incredible time and loved not having to worry about anything! Well worth it and I wish you both the best! Don't be surprised to hear from me if I am ever in Scottsdale 🙂
~ Ariel, Atlanta, GA
Kevin and Taba provided our group a wonderful, once-in-a-lifetime experience. From the luxury transportation to the golf and hotel arrangements, every last detail was taken care of and well organized. Ours was not an easy trip to organize because we played 15 rounds of golf in 10 days, all around Scotland, but Kevin and Taba made it easy on us. If anyone is considering a golf trip to Ireland or the U.K. we would unequivocally recommend having Kevin and Taba Dale craft the trip for them.
~ The Straka Family
Kevin,
We had the best trip, all my group loved it. Our driver Jim Greer was the best I've ever had, I'd truly recommend him. Castle Stuart was brilliant with great views. Thanks again Kevin, the trip was fantastic.
~ Craig Hunter, PGA 
Director of Golf Sand Point Country Club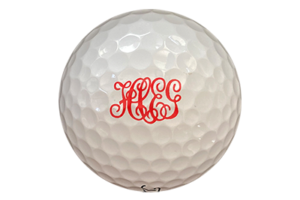 Hey guys,
Just wanted to thank you for helping us have the best golf trip of our lives!The accommodations are fantastic and the location is ridiculously amazing.We loved staying at Golf Place and exploring St. Andrews.We found so many great restaurants.We were fortunate to have great weather all week and the golf courses did not disappoint.Thank you again and we look forward to planning new adventures with you guys in the future.
~ Adam
Hi Kevin and Taba,
We're back from Scotland with wonderful memories! Had a great trip!! Weather was quite decent – sunny and low 70's most days – with a bit of wind while playing Carnoustie. Other than some showers on the New Course – great golf weather. Your recommendation of Kingsbarns was right on – what a fun course in a great setting! – THANK YOU!! Anyway, back home now with great memories, not the least of which was Tom's birdie to a round of applause on 18 Old! Thank you very much for your efforts, resulting in a great trip.
~ A. Iarrobino
 – Boston, MA
Hi Kevin and Taba,
We had an amazing trip to a beautiful, historic and welcoming country! The accommodations and rental car reservation were all seamless and of high quality. THANK YOU for your assistance in helping make this such a memorable trip. We hope to return to Scotland again in the future.
~ Richard Roman – Denver, CO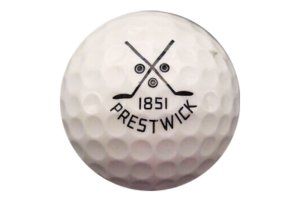 Hi Kevin,
Hope all is well, I wanted to drop you a line and thank you for a great trip !!! Ireland was everything we anticipated and more, the accommodations were great and the golf courses spectacular. John was a great driver and was most helpful with the non golfers, made their trip most enjoyable. The boys are talking Scotland again, maybe in a year or two. Again thank you immensely, job well done.
~ John Kulhamer
We all made it without a drop of rain save for some beautiful Irish Mist at Waterville, and with a lot of laughs (best medicine), Guinness and great Irish food. Good food and no rain!!! Who'd believe it was Ireland? We certainly jelled as a group without, I hope, infringing on things each wanted to do and we played just the best of the best that SW Ireland has to offer in golf. And what a team we encountered with the Kevin McGrath organization. While some of us kissed the Blarney Stone, the rest were kissing the rim of a glass of Jameson on that triple distilled tour, minus the gunpowder. As the old guy in the group, I don't have a lot of years remaining to do these trips but 'try me' for Northern Ireland or Scotland in a couple of years!
~ Doug Harris
, Canada
Thanks Kevin for a great trip. Especially to (our coach driver) Willie for keeping us alive on the roads. He was awesome! I really enjoyed this trip! Golf was crazy and I finally figured out how to hit a knock-down drive on the final back 9 hole.
~ Stew, 
Canada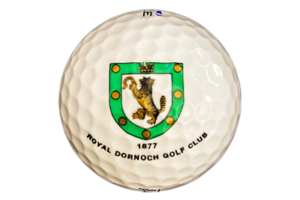 Dear Kevin and Taba,
There are few occasions when the beneficiaries of a wonderful experience take the time to report on a job "well done." Your recently arranged golf tour of the southwest Irish courses was superb. None of us can fully appreciate the amount of time and effort that enable something like this to turn out so well. Everything went so smoothly, even the weather cooperated.
~ Bud, Vermont & Florida
Dear Taba and Kevin,
Roger is still talking about all the great courses he played while in Ireland and Scotland in 2019. In fact, he told me that his knees were shaking when he hit his drive off the first tee of The Old Course in St. Andrews. As a non-golfer, I really enjoyed learning about the history of all the courses. Your suggestion to visit 'Hill House,' designed by Charles Rennie Mackintosh while the rest of you played golf at Loch Lomond, proved to be a perfect thing for me to do. We also really appreciate how you made sure that all the restaurants we went to could accommodate Roger's special dietary needs.
~ Jane & Roger Franklin, 
Australia
Dear Kevin and Taba,
This was a perfect trip. I could write all day about how wonderful it all was. Everything I hoped for came true. I had no idea though that I would enjoy the other group members so much. Every detail of this trip was well thought out. We loved the people, the food, the hotels and castle. David so rarely travels and he is ready to go again. You made it all so easy.
~ Linda and David
, California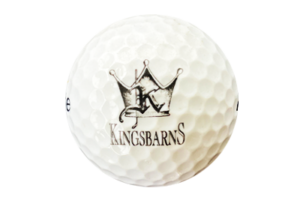 Dear Taba and Kevin,
We did not really know what to expect on our SW Tour to Ireland, but the group you assembled was unbelievable and we all ended up with 20+ new best friends. Your own efforts into ensuring that everything ran smoothly was there for all to see. Bonnie and I cannot wait to return again next year and we plan to talk to many of our golfing friends to see if they will join us. Ireland is a magical place and we are both hooked. We really didn't believe you when you told us last year in Florida that once we came to Ireland we would want to come again and again. To be honest, we didn't want to leave! Roll on next September!
~ Jim Larmond, 
Windsor, Ontario
Dear Taba and Kevin, First of all, I would like to say that I had an amazing time and I enjoyed all the courses and activities of the trip. Sharing the experience with a group of girls made it extra special. All the courses were top tier and I think a good selection to showcase Scotland's links golf.
~ Neus G.
Hey Kevin, finally got all settled back in the states. Thanks for all your hospitality on our trip, all the guys loved every bit of it! Please reach out to Frank as he needs info on doing a Scotland trip similar to the one we did 7 years ago. Thanks again!
~ Jim Larmond