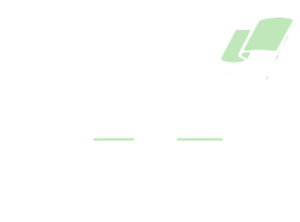 ​Fore The Ladies Summer Trip to Scotland 2023
TRAVEL IS TRANSFORMATIONAL
All travel can be transformational, however, our golf tours can be life-altering too!
July 8th – July 16th 2023
An Unforgettable Summer Week in St Andrews, the Home of Golf
Accommodations in the historic Rusacks Hotel
6 Rounds of Golf
Join in the fun playing pure links courses like they have in Scotland for SIX centuries. Walk the charming cobblestone streets of St Andrews with flower baskets brimming with gorgeous blooms and famous landmarks at every turn. Indulge in whisky tasting at the Road Hole Bar with 266 Scottish whiskies to choose from while enjoying a view across the links of the West Sands Beach.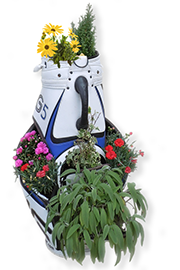 The Summer Golf Trip to Scotland will comprise:
6 rounds of golf – each day on a different course
Welcome Cocktail Hour at the Sky Bar
Group Dinner in St Andrews
A Special Lunch with St Regulus Ladies at their club
Tour at Kingsbarns distillery
A VIP tour of The World Golf Museum
Lunch at Gleneagles and presentation with author Beverly Bell
Hang out at famous local pubs 
Shopping at local boutique stores
Highlights of the Summer Golf Trip to Scotland in July 2023:
(Click on the arrows to view photos in the slideshow)
TESTIMONIALS
♦
Thank you so much for organizing our amazing stay at St Andrews. We could not believe the views, great access, and lovely accommodations. We loved how close we were to The Dunvegan! What an amazing trip and wonderful vacation that we will be talking about for years. At least with our next trip to Scotland we "get it" now. What a great experience we had. Thank you for everything. Much appreciated!
~ Neal and Lindsey Steber, AZ
♦
Kevin and Taba provided our group a wonderful, once-in-a-lifetime experience. From the luxury transportation to the golf and hotel arrangements, every last detail was taken care of and well organized. Ours was not an easy trip to organize because we played 15 rounds of golf in 10 days, all around Scotland, but Kevin and Taba made it easy on us. If anyone is considering a golf trip to Ireland or the U.K. we would unequivocally recommend having Kevin and Taba Dale craft the trip for them.
~ The Straka Family
♦
Thank you for helping me put together and go on the golf trip of a lifetime this past August. I still find myself daydreaming about St. Andrews, Castle Stuart, Turnberry, pubs, beautiful countryside, small towns, Dornoch Castle, and many other delightful places. I am hoping to put together an Ireland golf trip sometime in the next 3 years and will be in touch.
~ Jeff Groshell, WA
♦
ITINERARY & LOGISTICS
Unforgettable Summer week in the Home of Golf  ⇒ RESERVE YOUR SPOT ⇐ Only 18 spots available
THE ITINERARY
July 8:   Depart US for Scotland
July 9:   Arrive Edinburgh Airport and transfer to St Andrews
– Play the Himalayas Putting Course, Welcome Cocktail Hour
July 10:  Play the New or Jubilee Course
– VIP Tour of The Golf Museum with Angela Howe
– Hang out at the famous Dunvegan Bar
July 11:  Play Carnoustie
– Whisky Tasting at The Road Hole Bar
July 12:  Lunch/Tea with the Captain and members of St. Regulus Ladies Golf Club and play the Old Course via the various Ballots
July 13:  Play Kingsbarns
– Visit/Tour Kingsbarns Distillery
July 14:  Play Gleneagles Kings Course
– Lunch with author Beverly Bell
– Curtis Cup & Marion Miley Presentation
July 15: Play Dumbarnie Links
– Hang out at the famous Jigger Inn (another top pub!)
July 16:  Depart Edinburgh Airport for the US or other destinations
THIS ITINERARY TO INCLUDE:
Seven nights accommodation in Rusacks Hotel including full Scottish Breakfast each morning
Six rounds of golf in the listed courses
Welcome Cocktail Hour in the Sky Bar at Rusacks Hotel
VIP Tour The Golf Museum with Director Angela Howe
Lunch/Tea with St Regulus Ladies Golf Club Members
Group dinner in a private room at Popular St Andrews Restaurant
Visit/Tour Kingsbarns Distillery
Private lunch at Gleneagles with presentation by Beverly Bell, Author of "The Murder of Marion Miley".
Luxury coach and driver for 8 days
COST
DEPOSIT US$2,500.00 per person double/twin occupancy
(Required upon registration, not later then July 21st 2022)
FINAL PAYMENT US$4,495.00 in full
(Required 90 days before the date of travel, due by April 8th 2023)
The travel provider is Scottsdale Collection
See additional info on pricing and insurance below:
"If I took out of my life everything except my experiences at St Andrews, I would still have a rich, full life." – Bobby Jones
TRAVEL PROTECTION
Now is the time to consider purchasing a travel protection plan to protect your travel investment.
For more information on the available plans or to enroll, click on the link below or contact
Travelex Insurance Services at 800-228-9792 and reference Agency Location number 03-0091.

PRICING INFO
1. The above prices are based on the approximate current exchange rate for the purchase of GBP/UK£ with US$ of $1.30 covering the bandwidth of $1.28 – $1.32. If the rate falls outside this bandwidth at the time of final payment (- 90 days from date of travel!), then the prices will either increase or decrease depending on whether the US$ weakens or strengthens in the meantime.
2. Above costs are based on a group of 17 – 20 golfers traveling sharing a luxury coach and driver.
3. The package price specifically excludes air fares, meals (- other than breakfast each morning, the Lunch/Tea with St Regulus Ladies Golf Club Members, Group Dinner and the lunch at Gleneagles on July 14th!), caddies or buggies/pull carts, gratuity to driver, etc.
4. All tee times and accommodations are subject to availability at time of booking.
5. To confirm a booking, a non-refundable deposit of US$2,500.00 per person will be required to pay the non-refundable deposits for green fees, hotels and coach hire. It is highly recommended that every person in the group takes out a Travel Insurance policy to cover them for trip cancellation for whatever reason and other pertinent risks. We do recommend Travelex for trip insurance. Please also note that Travelex, will provide cover for pre-existing conditions if you enroll in the Travel Insurance policy within 15 days of initial trip deposit.
For further inquiry, please contact: